Cleaned March 2012 - septimiu29
How about the deaf porn actress, Mckenna?
http://iafd.com/person.rme/perfi...f/mackenna.htm
So far I've only been able to get her scene from Kelly the Coed #2. Attached for your viewing pleasure: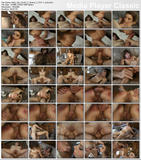 720x480
147MB
http://***************/files/27694285...312--1_dvd.wmv
I'd like to find her other appearances - especially "Lord of Asses 2" which is supposed to be pretty good. Help.
I have added screencaps for your post and file info. Please read the forum rules and provide this to your future posts. - Thanks
Ultramagnetic